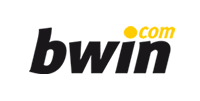 Bwin casino offers it's users certain perks and bonuses if you are a high limit player. The company competitively blows away the competition with its high limits and although there is no specific high roller bonus, there are some decent welcome packages available.
The welcome bonus that a player can get is 50 free spins for the Starburst slot. High limits are a very important thing to have for an online casino. Most players eventually have the idea of betting big amounts because the larger your stake is, the larger your winnings are as well.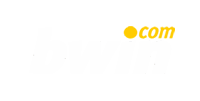 bwin Casino FREE SPINS
1624
times was this bonus used
The Bonus
The welcome package bonus is common in nearly all online casinos. Nearly every online casino has some sort of offer to entice new customers to start playing with them. Bwin is no different and it offers all of its new customers 50 free spins as first deposit bonus. This means if you deposit a minimum of £10, you will get 50 free spins that you can use on Starburst slot game.
Minimum deposit of £10
Bonus only applies to people who have just registered for the first time at the casino.
Neteller and Skrill payment methods are excluded.
Payment must be made within 30 days of you opening your account.
There is no wagering requirement
The bonus will be taken if it has not been used within 30 days.
The bonus can only be played on Starburst slot game.
The website reserves the right to cancel the bonus at any time if the player uses unfair means to satisfy the bonus condition.
The bonus is subject to change.
Roulette Limits
The game of roulette is one where a huge amount of money can be won, based almost solely on luck and chance. For this reason, high stakes are important for those people who want to win big. There are several varieties of the game available at Bwin casino and the stakes vary so it is suitable for all types of players, including the high rollers. With a maximum stake in both live roulette and audio roulette of €5000, this casino really does compete with the majority of other large names out there, matching their maximum bet and in some cases being up to 5x the maximum bet at other casinos.
The maximum of €5000 may only be placed on an outer bet, however. These are bets that lie outside the square of numbers in the middle. These bets have 2/1 odds, so a successful bet of €5000 would return €10000 and you can bet on black, red, odd or even with a maximum of €5000.
Maximum stake of €5000 on an outside bet.
New members can stake the maximum straight away (In other casino's, player's have to earn points to stake big)
x25 turnover
Blackjack Limits
The most prolific casino game and most intuitive and user-friendly game is also available at Bwin. The game of blackjack is probably the most popular and the site offers many variations of the game for its customers. The High Limit Blackjack tables can be enjoyed by all types of players and they are especially suitable for the high rollers.
The company offers higher stakes for VIP players and a VIP players status is achieved by staking money on any casino game. The absolute maximum limit for any game though is €5000, some other casino's do offer stakes as high as this, but only a select few.
Standard games have maximum stakes of €2500
Exclusive games have maximum stakes of €1000
VIP games have maximum stakes of €5000
In multiple hand blackjack, you can't place €5000 on each hand, if you are betting with more than one hand, the cumulative amount must be no more than €5000.
x25 turnover
High Limit Slots
The slots provide a way of making an insane profit compared to the stake if you are to get lucky on them. There is a diverse range of slots, all of which have very similar odds but some players prefer some over others. There are 20 jackpot slots at Bwin casino all of which offer competitive limits that are similar to most other big casinos on the market. With a maximum use of €250 but there isn't actually any form of table limit. This means that there is potentially the chance to win big.
Similar to other casinos in terms of the money you can win.
You may only stake a maximum of €250.
Craps Limits
The maximum bet on High Limits Craps at bwin casino is limited to €250, so the popular dice game that is based solely on luck and chance is not exactly suitable for high rollers. The welcome bonus received can also be used in this game and although the stakes are much higher on some other websites, the game is still very user-friendly, easy to work and you can still make a profit.
€250 limit on the game.
The welcome bonus, that is up to €100.
Baccarat Limits
There is again, a €250 limit here in this popular game of luck and chance. There is no actual table limit in the game however but there is a maximum use on the game of €250. This limit is only for the bonus cash that is being used, as is the same with all limits. Once that has lifted, the game is available to play and there are no table limits, so it is perfect for high rollers.
Deposit Limits
When using some of the main payment methods, that include Visa debit cards and other credit or debit cards and also PayPal, then there generally isn't much of a limit to the amount of money that may be deposited. Other payment methods may have a maximum deposit limit, however.
In the interest of responsible gambling, however, a member of the online casino can set their own limit. This limit can be the amount deposited in a week or a day to ensure that the gambling of the player does not spiral out of control.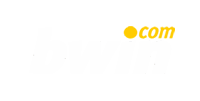 50 Free Spins on Starburst after the first deposit
bwin Casino Bonus December 2023
Irresistible Welcome Bonus offer

Wide variety of slot offers;

Numerous live dealer games

Vast selection of payment methods.

Easy to use mobile application.