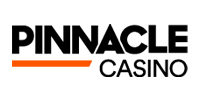 Pinnacle Casino does not offer a High Roller Bonus but it has very High Limits for many casino games. If you are looking for a high limits casino with a generous cash back on bets, Pinnacle Casino is your best bet. Blackjack, Baccarat, Roulette and Craps have higher table limits at Pinnacle than at other casinos of its class. The total maximum bets for these games are $10.000 for Blackjack, $2.000 for Craps, $5.000 for Roulette and $5.000 for Baccarat.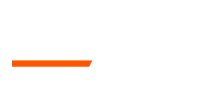 Pinnacle Casino FREE SPINS
1387
times was this bonus used
High Roller Bonus
Pinnacle Casino does not offer bonuses including a high roller bonus you find with most other high limit casinos. This is due to the fact that Pinnacle Casino insists that its high rates and payouts are more than enough incentive to get you playing. The focus at Pinnacle Casino is on low margin pricing.
It is common practice to find them pricing markets with only 2% margin. This way, the casino is able to offer the best odds for any online casino, with very high limits for bets. Pinnacle bettors are therefore at a better chance of earning far more winnings than the sign-up bonus they would have received.
Roulette High Limits
Pinnacle casino has no outside or inside bet limit in Roulette tables. It only has a table limit of $5.000. Without outside bet limit, it means a bettor can, for instance, bet on over $5000 on black, $10.000 on red and so on. Without inside bet limit, a bettor can bet any amount on the number 18, a different amount on the number 19 etcetera.
The maximum table limit refers to the maximum a bettor can bet at the table for a single spin. Bettors who prefer to deal with inside bets and wager lots of money should find their way to Pinnacle casino. At Pinnacle, you will be allowed to wager very high amounts of money, up to $5.000 on an inside bet.
Blackjack High Limits
At Pinnacle Casino, the blackjack bet and table limit is $10.000. The maximum bet here refers to the maximum amount of money that is allowed to be placed per hand at Pinnacle Casino highest blackjack table. This implies that with the $10,000 limit if on the blackjack table there are five boxes, you can bet $10.000 on each of the boxes.
The advantage of playing blackjack high limits at Pinnacle Casino is the potential you have of winning a huge chunk of money for a single hand. While someone playing at $1 per hand has no potential of winning or losing a significant amount of money, playing with the high limit means that if you win, you will win big. Playing $10.000 a hand can get you a $15.000 win. Pinnacle casino gives you a chance to earn your money back – 0.3% of it with every bet regardless of its outcome.
Slots with High Limits
If you play high limits slots, it gets easier to win big. For instance, if you play at $20 a spin, winning just $100 credits will have added to your pocket $2000. It is much harder to win that kind of cash playing at say a $1 slot machine. At Pinnacle Casino, you will be rewarded with 0.3% cash back on most of the spins you make. At this casino, whether you win or lose, or draw, you earn back 0.3% of your cash with every spin.
Craps with High Limits
High limit craps allow you to bet multiple times on the table simultaneously. This means that it is possible to bet large amounts of money at the craps table in a single game at Pinnacle casino. Pinnacle casino maximum bet is $2000 with no table limit.
Baccarat with High Limits
High limit baccarat has quite some demand. It is common to see Baccarat tables having larger maximum bet limits that you would find in other table games. At Pinnacle casino, the maximum bet is placed at $5.000.
Highest Deposit Limits
Pinnacle casino has no deposit or withdrawal limit. The limit of your daily withdrawals is instead determined by the banking limits of your method of deposit or withdrawal. When you use Bank Wire as your banking deposit option, you are not limited to how much you can deposit or withdraw. At Moneybookers however, the limit is set at $50.000 for deposits and $60.000 for withdrawals. Take a look at the table below:
Pinnacle casino sure does stand out from the rest of online gaming platforms. Compared to other gambling venues, its odds are up to 7 percent better. Pinnacle Casino is definitely the casino with the highest stakes on offer anywhere online.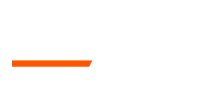 100 Free spins welcome offer for Multifly when you deposit €25
Pinnacle Casino Bonus December 2023
Attractive game portfolio

Available mobile casino

Cash back function for selected games

Great customer service team

Attractive and user-friendly web design