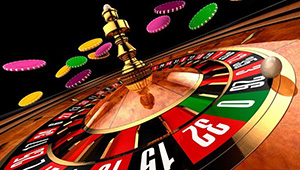 Roulette is one of the most popular games, even when it comes to online casinos. The amount of betting limits, however, is crucial. Who plays to win money has only one question in mind - how much will I win? But which casinos currently have the highest limits? Here is a brief overview of the most famous online casinos.
Intercasino
InterCasino is the oldest online casino in the world. Here you can really win money at roulette. The maximum bet per spin is €10.000. This limit can be even increased if you play regularly. All you have to do is to contact customer support.
Casinoclub
Casinoclub provides to its players a different option. Here, players can bet with up to €250 on roulette with high limits. Overall, in for a spin, you are going to be able to place bets up to €5.000. Even with this offer you are possible to generate high profits. Casinoclub also offers the option to increase the limit by calling customer support. This is always possible for regular players.
Pinnacle Casino
Pinnacle Casino always offers something more. Here, you can stake up to €500 per round. However, the maximum bet per game is also €5.000. This can be doubled if you get the high roller status. Who makes high stakes on a regular basis, can then get a limit up to €10.000 per game. However, this decision is at the sole discretion of the casino.
Ladbrokes
At Ladbrokes, the player has far more options available. In some cases, in the Live Casino, truly large sums can be set. Unfortunately, you cannot increase the limit, but you have an enormous range of options at your disposal. The highest limit is at Roulette VIP standard. Here, players can bet on each game with up to €100.000.
Eurogrand
At Eurogrand, the situation is very strange. Here, the maximum limits are very confusing to understand. You should be able to bet with up to €25.000 per game, but in some cases, only €10.000 are available and in other ones, even more than €25.000. Why this is so, can not be clearly answered, as there is no official high roller bonus. Therefore, here the only assumption should be that the highest limit is €25.000.
CasinoEuro
At CasinoEuro, you can put up to €10.000 per game. The distribution of the insert is left entirely to the player. So, you can put the whole sum to a number, or split it arbitrarily.
Bwin
Bwin is not a high limit casino. The maximum bet is €5.000 and is constant. It can not be increased or even temporarily increased by a bonus.
The Winner
The winner with the highest limits is Ladbrokes. With its €100.000 this casino is located at the top and offers the best options for high rollers.
This online casino has long traditions. Since 1886, it is on the sports betting market. While once there were only a few, now you can bet on countless sporting events and try your luck at slot machines and table games. Especially high in demand is the Live Casino because their players have other players as their opponents. This makes the platform very attractive. Besides all these opportunities, you can also bet on virtual sports events at Ladbrokes. This is possible due to the contract with the ESL, the Electronic Sports League.
You can pay with all major methods, such as credit cards, Paypal, MoneyBookers or instant transfer. The minimum deposit is between €5 and €10. The maximum transfer limit here is €25.000.